10 dollars for a 22 year old cereal box!? Sign me up…
Yard sales. The closest thing you and I have to an actual working barter system in 2017 (and no, you can't count that time you traded your neighbor 5 old DVD's with Kurt Russell in them for a fresh roll of TP). It's a great way to get things you've always coveted for cheap! Maybe even less than nothing if you've found the right sale…and that's always a score. Of course, many people look for a variety of things.
Exhibit A.)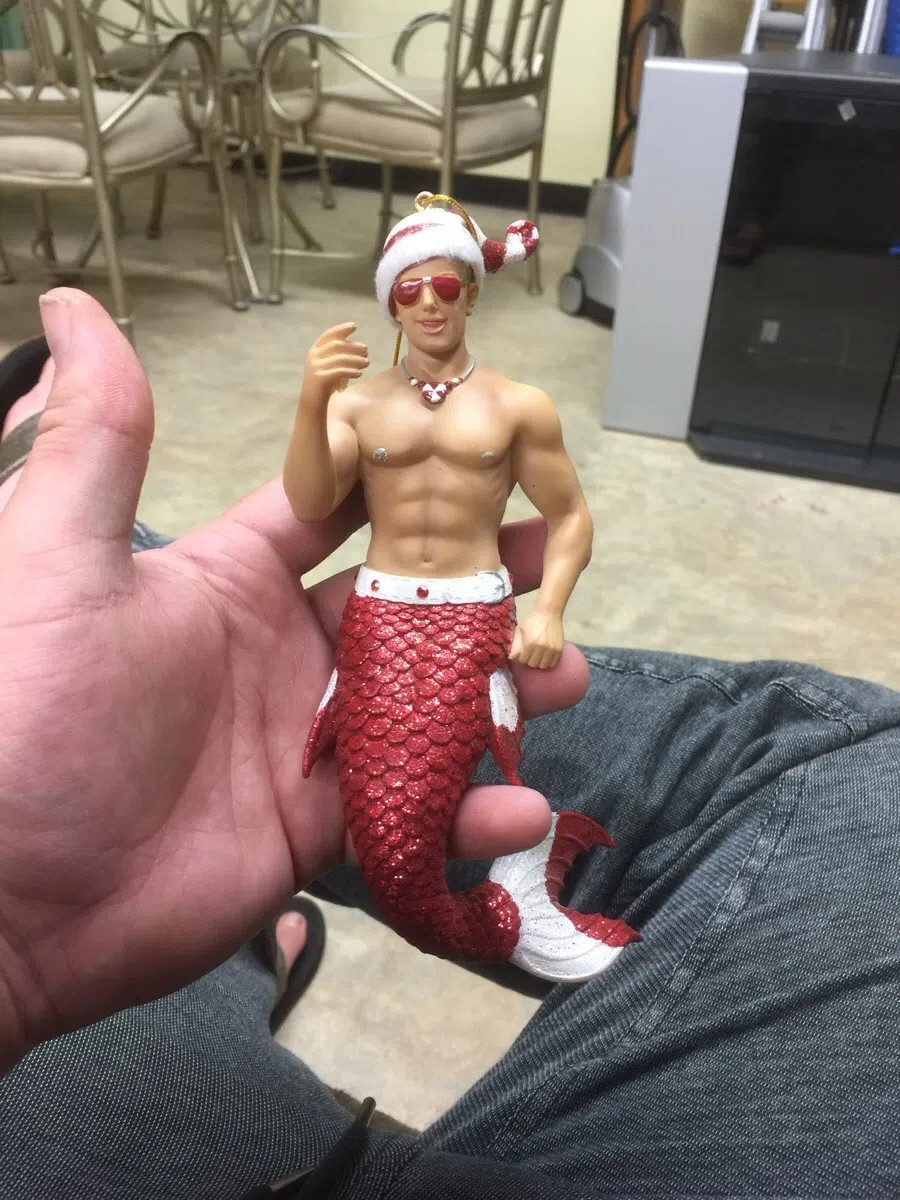 But you don't have to be into Christmas themed mer-man action figures with their nipples pierced to get your money's worth. If you're looking for a solid gold toilet seat on the discount, yard sales are probably your only option. If it's something a bit more practical, your chances exponentially increase when in comes to finding what you want/need.
96.1 KSTR has two ways for you to yard sale. 1.) Humongous Yard Sale Saturday…here's your link. 2.) Yard Sale Season…just in case you can't make it out May 20th.
And if you want to see more WTF things people have pulled out of yard sales…pop on over to Reddit's thread on all things OMG in the yard sale world.